What is the best web hosting company to use?
The first step in the process of creating a website is to choose a domain name and a host for your website's files. Domain names can be purchased from a Domain name registrar company. These companies almost always offer hosting services.
At martinruscade.com we work with a variety of registrar company to ensure our customers have a wide range to choose from.
Unsure of which registar to choose? We can offer you support and guidance in your decision.
Founded in 2000, Namecheap began by offering value-priced domains and excellent customer service. Today, they have over 3 million clients and manage over 11 million domains.
Namecheap's hosting plans offer fast, reliable service with a 100% uptime guarantee. If you need to build a new site, you can easily do so using one of Namecheap's many site-building apps. If you have an existing website, Namecheap will transfer it over for free.
The environmentally-friendly approach adopted by GreenGeeks makes them stand out from the crowded web hosting industry. Their commitment to offset used energy with 300% wind credits certainly sets the bar for other web hosts looking to go green or reduce their carbon footprint.
Overall, GreenGeeks is an interesting choice for price, reliable server performance, competitiveness, and the green effort. GreenGeeks customers get a lot of value for their money. Being a green energy company, some people may choose this hosting provider so they can proudly claim that their business is not creating a carbon footprint.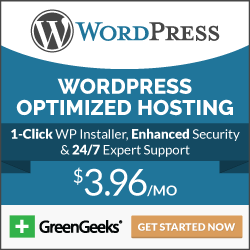 It's clear that SiteGround excels in all of the important aspects of web hosting. Whether you're a newbie or a pro, Siteground makes a great web hosting choice as you get to enjoy eficiency, reliable uptime, flawless performance, outstanding support, class-leading security, and premium features regardless of which hosting plan you buy. 
SiteGround displays an authentic commitment to helping their customers succeed in their online ventures. The company also goes above what's normally expected of web hosts to include its own malware/virus scanning software and isolation technology that prevents infected websites from taking down other websites on a given server.